Here is an eight foot high stainless steel sculpture
called " Soaring Spirits "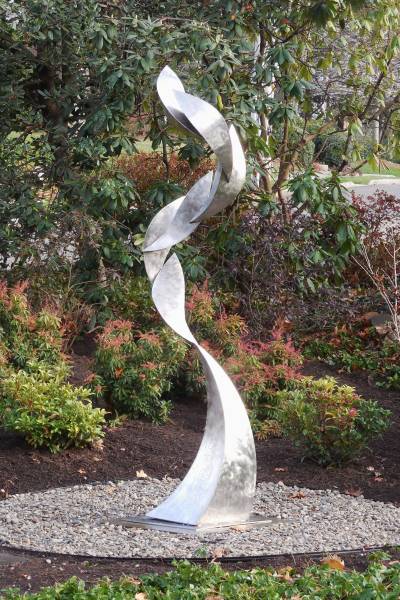 Through my sculpture I aim to express the rhythm, drama and flow of the world,
using both figurative and abstract forms.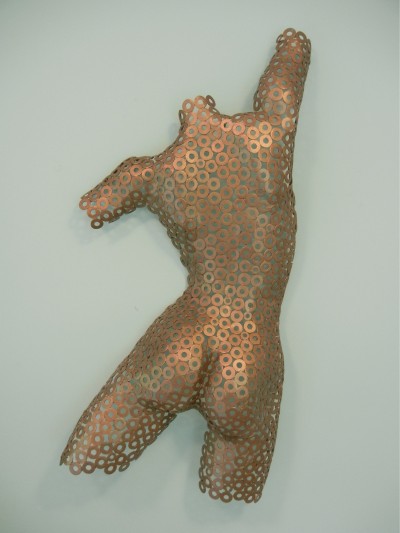 My sculptures evolve as they are created, leading to unexpected discovery and dynamic expression. I try to stimulate emotional responses to my work, and I feel my sculpture is effective to the extent it is pleasurable, interesting or provocative to the viewer.
Last year I created a major sculpture that was dedicated at the opening ceremony for the Pascack Valley Hospital in Westwood, NJ. I worked with the Hospital's CEO and art consultant to portray the community spirit that was essential in bringing this hospital to life .... and the bronze eight foot sculpture sculpture now at the hospital's entrance symbolizes the many hands that achieved this goal.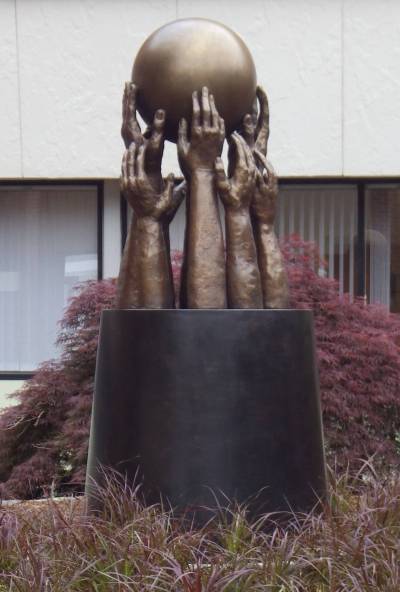 I also created several medium sized abstract pieces:
"Fragments of a Dream"
"Having a Ball'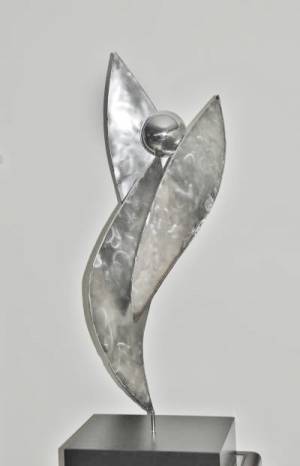 "Fragile Memories"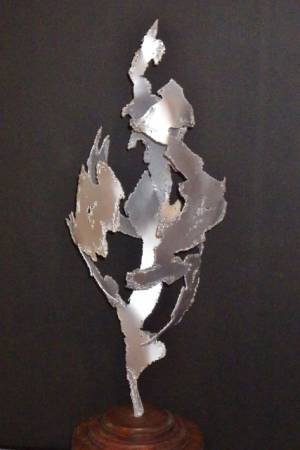 When a client suggested that I should do some sculpture with whimsy, I created these two: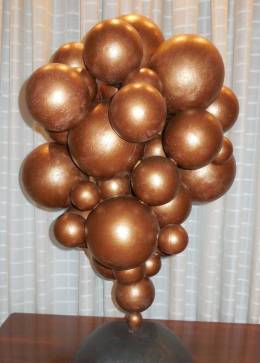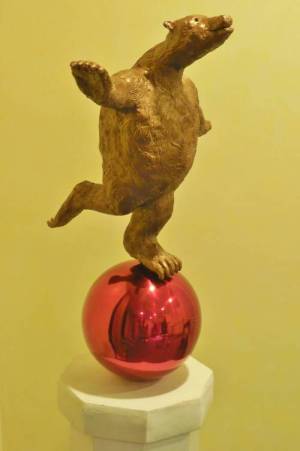 I have also been creating mobiles......Here's one I call " Fleeting Thoughts"
And I returned to my cubes motif to produce the large stainless sculpture "Collaboration."
Here is my newest sculpture, "Cycles of Joy":