Here are several sculptures I have created by
welding together steel washers and coating
them with a bronze patina: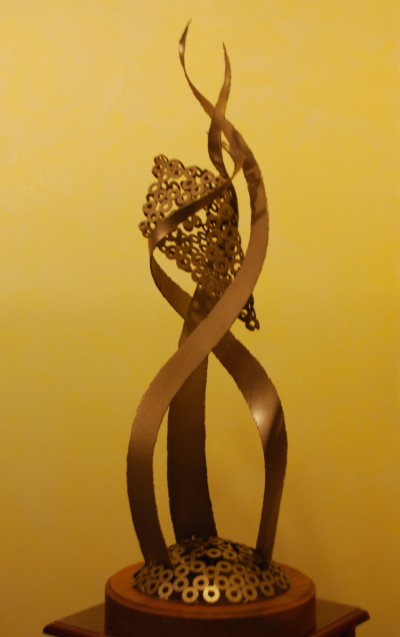 Soaring Vision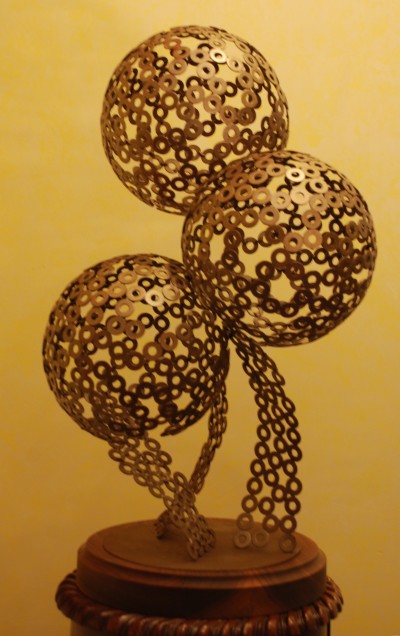 Celestial Flow
As a result of the natural openings in the washers as
well as the patterns I have used in joining them, there
is an attractive airy quality to these sculptures.
Here's "Natural Joy" :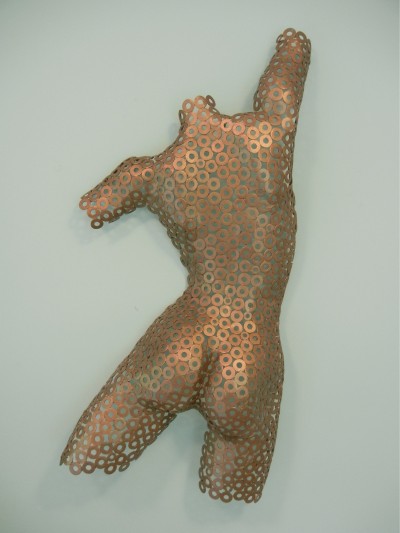 These figures are about 85% of lifesize.
For these sculptures I have coated the washers
with a bronze patina. I call this one
"Ethereal Dream":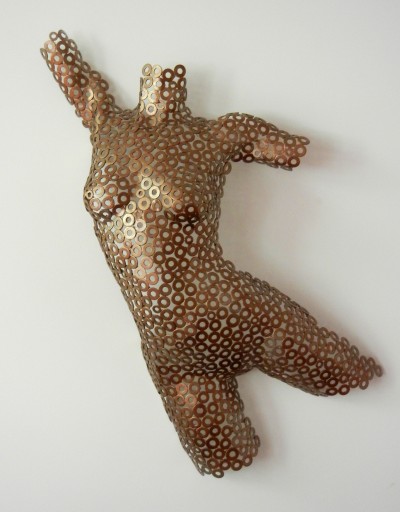 I also have been doing a lot in stainless steel.
And here is a seven foot stainless piece that was featured at the entrance of the Hunterdon Art Museum for six months: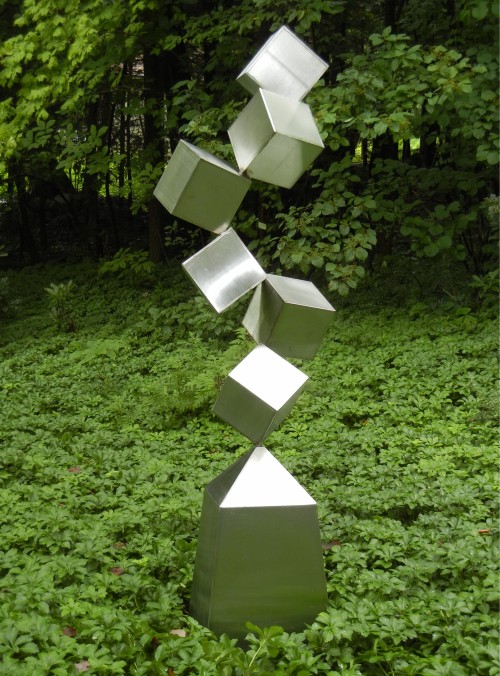 I worked these cubes together in an oval I call "Collaboration."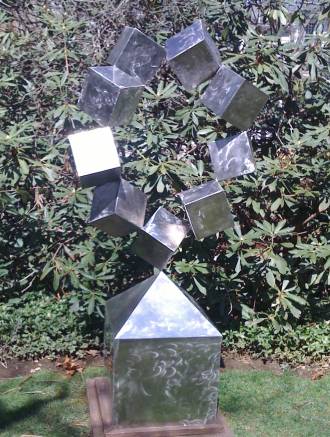 One of my favorite stainless sculptures is " Shared Belief